Certification
Goanvi is considered one of the largest companies in the District of Leiria with two internationally recognised certifications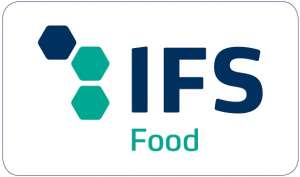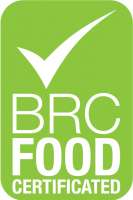 The IFS Food standard and the BRC Global Food Standard
The aim of these certificates is to ensure the Quality and Safety of the products that the Bottling Centre places on the market, boosting customer confidence in the products they are purchasing, and automatically protecting the final consumer.
IFS Food, whose work involves carrying out periodic audits, has been certifying Goanvi since 2010, with certification being renewed every year. This standard certifies that the company is able to provide products and/or services in line with customer specifications. The same standard certifies quality and safety for the final consumer. It doubles as a food safety and quality standard for private labels marketed, and is applicable at all stages of production in the agroindustry sector.
The British Retail Consortium - BRC created this international certification with the aim of establishing a single common standard for evaluating suppliers of white label food products. This standard was developed to assist retailers in meeting legal requirements, but also to ensure a high level of customer protection.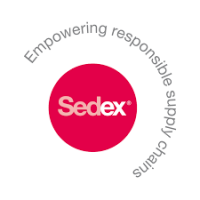 Goanvi also became a SEDEX member - a global non-profit membership organisation making it simpler to do business that's good for everyone. Tens of thousands of companies use Sedex to manage their performance around labour rights, health & safety, the environment and business ethics. Passing with distinction in a SMETA audition. SMETA is one of the most widely used social audit procedures in the world. It provides a globally-recognised way to assess responsible supply chain activities, including labour rights, health & safety, the environment and business ethics.